We are celebrating YOU for our 9th birthday!
Join us for special savings on healing services and yoga classes, a sale on yoga clothes and accessories, free mini-healing services, our annual gift card sale, free classes and workshops, snacks and refreshments, drawings and prizes, and more! 
We've Extended Our Hours to Celebrate!
Centers Open 9 a.m. - 3 p.m.
Annual Gift Card Sale - On Sale for One Day Only
HOLIDAY & ONE-DAY ONLY SALES ONLINE
Massage - Acupuncture - Chiropractic - Reiki - Spa Packages - More
HOLIDAY & ONE-DAY ONLY SALES ONLINE
Massage - Acupuncture - Chiropractic - Reiki - Spa Packages - More
Make Your Own Mala
Mendota: Sunday, December 4, 11:30 a.m.- 1:30 p.m. REGISTER
Lakeville: Friday, December 9, 12:30 - 2:30 p.m. REGISTER
Merry Beth will lead you in the sacred art of mala making while instructing on how to use the mala to manifest goals in your life. Creating a personal mala necklace or wrist-wrap works to open the heart and serves as a talisman for individual empowerment and well-being.
Pea in the Pod: Pre-Natal, Post-Natal, and Maybe-Natal Yoga Workshop
Mendota: Friday, December 9, 6:30 - 8:30 p.m. REGISTER
Celebrate the miracle of pregnancy. Explore yoga poses that honor your body, relax & release physical tension, and prepare you for the demands of childbirth and motherhood. As Patti, mother & teacher, guides you through restorative yoga poses, you will have the opportunity to find peace and joy within your pregnancy, release your fears & what-ifs, and breathe deeply. If you are currently pregnant, have given birth recently, or are hoping to become pregnant - this all-level, gentle workshop is for you. $20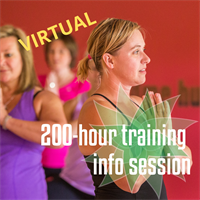 Yoga Teacher Training - Starts in January
Free Information Sessions
Lakeville & Mendota Heights: Saturday, December 3, 2:30 - 3:30 p.m.
Change Your Life. Become a Yoga Teacher. ...read more
Spain: A Pilgrimage of Mindfulness Retreat
September 22 - October 4, 2017
This memorable trip will combine hiking, strolling, mindfulness, yoga, art, noshing, shopping, and companionship as we make our way on El Camino Santiago, the ancient Way of the Pilgrims. For those of you who do not want to walk at all - or walk everyday - there is an option for you to linger in the hamlets and towns along The Way ...read more
 
New Student Special
Your first week is free, then get a month of unlimited classes for only $69!
Our Mission
Stretch. Strengthen. Focus. Heal.
Our drop-in yoga classes encompass many disciplines taught by certified, experienced teachers who have studied with masters such as Baron Baptiste, Paul Grilley, Sarah Powers, and Judith Lasater. Supplement your practice with Barre and Mat Pilates, and meditation classes. Revitalize with healing and wellness services such as acupuncture, reiki, holistic healing, many types of massage, chiropractic, nutrition counseling, Thai yoga massage, and infrared sauna therapy. Experience health and vitality through special events, workshops, retreats, and Yoga Study programs.